Download and Install Academic Research Product/Software
vganore
Pune, India
Admin
Posts: 161
Ansys provides research licenses to the student teams via a software sponsorship program. Some of the student teams are struggling to download and install Ansys software. So I am sharing the following information to get the software running on your PC/laptops.
Guidelines for downloading & installing Ansys software on laptops/personal machines:
Customer Portal Access: Once you/your professor get the license key email from us, Ansys software can be downloaded from our customer portal. Note that students cannot access this portal. They are not allowed to enter. So, please request your Faculty advisor (or Professor or University IT staff) to register and download the software.
Software Download: In Ansys customer portal, go to Download > Current Release Section
For Fluids (CFD) & structural (FEA) analysis, download the package "Fluids & Structures"
For Electromagnetics Analysis, download the package "Electronics"
For Material library, download "Granta Selector"
· Installation: After downloading the software, a person who downloaded the software needs to share it with students along with license keys. Please follow these two steps for installation
[Please uninstall any student version previously installed on your computer before installing Ansys Research version otherwise your research version may not work]
Step 1-Install Ansys Products: Here is an installation video for Windows: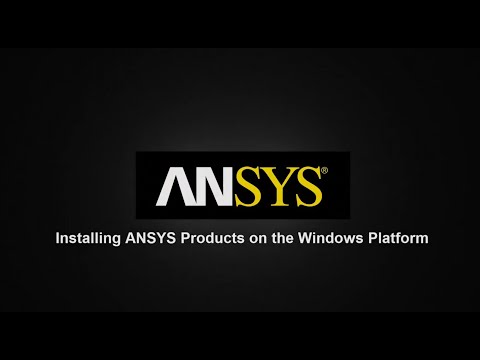 Step 2-Install License Manager: Here is the video explaining how to install the license manager: