how to calculate vibrations in metal cutting
ttgf1
Member
Hi, 
I am trying to model vibrations in metal cutting. For cutting (without vibrations), I use explicit dynamics. It gives me strains and strain rates. 
My  cutting simulations (no vibrations)  are very similar to: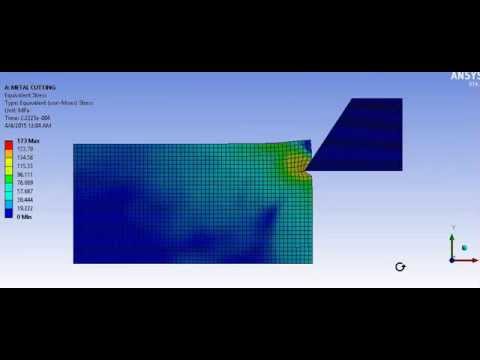 About the vibrations of the cutting tool and the workpiece, which are my main interests:  I think I need to couple a modal analysis with Explicit dynamics? I have no idea on how this coupling works, if it is possible and what are the loads that need to be input to the modal analysis from the explicit dynamics?
- thanks