Floating Point Error when running calculation
I am trying to simulate the separation of Oil, Water and Gas in a 3 phase horizontal separator. I would like to run the problem for a duration of 1 hour. The result that I am looking for should look something like this video: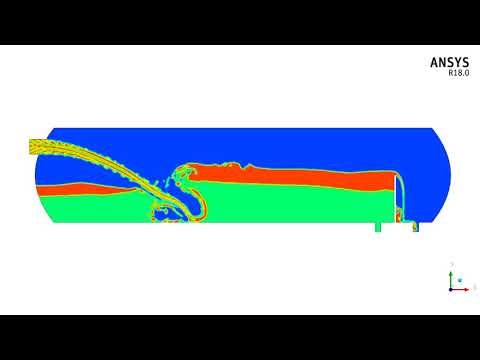 I am using a VOF model with 3 Eulerian Phases (Water, Oil and Gas). 
When my calculations are running, I get a floating point error midway and the solver stops working. 
Any idea how to achieve 3600 s flow time for my CFD simulation?